Get to know Blair Nash
Blair has always had a glass half full approach to looking at relationships. He uses his common sense approach to teach people how to leave toxic relationships.  He provides strategies to help followers find their soulmate without wasting time on the wrong person.
He shares perspectives on why you keep attracting disrespectful suitors in your dating life.
Blair enjoys sharing his online dating advice and tours the country speaking with thousands of single and married individuals.  His direct candor and life experiences set him apart from other relationship and dating advice experts.
More Accomplishments
In the last six years – Blair has authored three  successful books, with over 22,000 copies sold worldwide.
Blair has logged over 3,000 hours conducting one-on-one and group counseling sessions for men and women.  He teaches how to find "that certain someone".
"I also help women and men to get over the hump with the person they're currently seeing," shares Blair.
Blair has spoken to audiences internationally from The Bellagio in Las Vegas, Canada, Atlanta, Chicago, and numerous other cities throughout the country.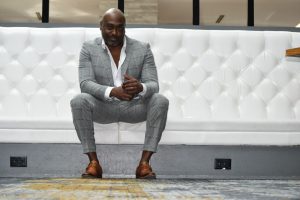 Blair Nash is a certified and professional Dating & Relationship Coach, Author, and Matchmaker who is based out of Columbus, OH. He works with people who are ready to focus on creating healthy romantic relationships, and end cycles of repeating damaging patterns that result in unsuccessful relationships, and heartbreak.
Read More »